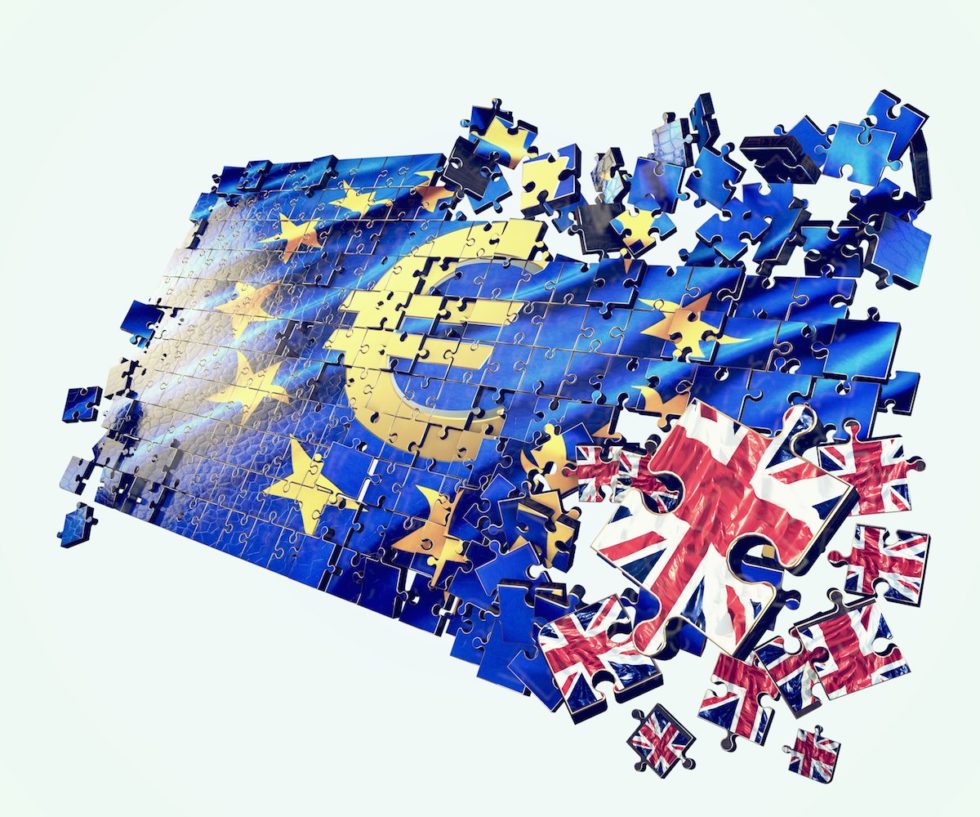 With about a month to go before the EU referendum scheduled to take place on 23 June 2016, high-profile Brexiteers keep pushing the line or argument that it is because of the European Union´s (EU) freedom of movement of people that Britain has major problems with its public services, not least health (EU health tourism), housing (being priced out by EU migrants), benefits (EU benefit tourism), education (too few places due to EU immigrant families), etc.
I have already discussed some of the arguments (see links above), so now attention turns to another major public policy concern in the Brexit: education. If it true that the education system is under pressure specifically because of immigration from the EU, then this could be a reason for considering leaving Brexit from the EU.
On the other hand, if the pressures for educational places predate 2004, when the EU immigration to the UK started in earnest, or if EU migration is only one factor among others that are causing the particular problem of pressures for school places, then it is also reasonable to discuss those other issues, thus putting EU immigration in context.
After all, everyone knows that government has ultimate responsibility for securing public goods which the market cannot deliver on its own: where an important public policy gap is diagnosed, it is for government to devote the necessary public funds to correct the market failure. No one is suggesting that Brussels is responsible for education (or housing construction, funding hospitals and clinics, etc.), not even the Brexiteers.
My kingdom for a school place!
In a clear echo of their diagnosis of the nature of the crisis in the health sector (i.e. the NHS is at breaking point because of EU health tourism and similar), the Brexiteers they are once again pressing the crisis button and pointing in the direction of Brussels: the school system is under "huge and unsustainable pressure" from a dramatic rise in the number of children from European migrants' families. Ms Priti Patel, the pro Leave Employment Minister, echoing her now familiar anti-EU immigration refrain, keeps making comments such as: "These figures show how the EU's open borders policies, and the uncontrolled immigration that stems from that, is leading to huge and unsustainable pressures on our schools."
This possibility is deeply troubling for the average British family, so let us try to unpack this issue.
First of all, it is clear that Ms Patel and her bedfellows are not making allegations about the performance of the school system. There, it is clear that educational performance is a long running concern that cannot be pinned on the EU: Britain is responsible for the national curriculum, the schools and the teachers, not the EU. In any case, Britain has a long and proud history of accepting children whose mother tongue is not English and turning them into integrated citizens. Furthermore, the experience of EU migrant's children has generally been positive in pushing up standards, especially in the urban areas where EU and other migrants tend to concentrate. So instead, the Brexiteers are focusing on the issue of insufficient school places (i.e. the unsustainable pressure bit) and pointing to EU immigration as the reason for the crisis.
So the central question to be asked is: are there sufficient places for school age children in the UK?
The answer is a clear and unequivocal "yes". At the national level there is a notable surplus of both primary and secondary school places.
While Ms Patel and other Brexiteers are pointing the accusing finger of blame in the direction of EU immigrants, even Migration Watch, an initiative that maintains that immigration is neither properly managed nor sustainable and thus has an impeccable Brexit pedigree, says otherwise:
"There are currently 4.416 million primary school places in England and 4.011 million pupils on school rolls which means there are 434,000 unfilled places. At the moment the number of unfilled places as a percentage of total places is 9.8%…  The current number of secondary school places in England is 3.637 million while the current number of pupils is 3.191 million. This means that there are over 450,000 places currently unfilled. The number of unfilled place as a percentage of total places is currently 12.9%." (emphasis added, 2014 data).
The real issue is that Britain's fertility rate combined with immigration has resulted in a projected increase in school age children, which will feed into the school system from 2018 to 2020, as illustrated in the chart below.
So the point is not that there are currently unsustainable pressures but that in the future there might be unsustainable pressures if the British government fails to act. Perhaps this is what Ms Patel actually means, as opposed to what she and the rest of the Leave campaign are implying. Either way, the effect on the average voter can be imagined.
Responding to present or future school place demand is categorically not the responsibility of the EU or of EU citizens who choose lo live in Britain, as is their right to do.
It would be absurd to blame the large numbers of Britons living in France and Spain for causing unsustainable health / housing / education, etc. pressures there. Relatively little of the projected increase in demand for UK school places can possibly be attributed to EU immigrants. Generally speaking, they tend to be younger, better educated and single, factors which tend not to be correlated with large families and thus disproportionate number of school age children. As far as I can tell Britons, including Ms Priti Patel and Mr Nigel Farage, as well non-EU migrants who make-up the majority of the annual immigration to the UK, also find the time to make babies. British children clearly and unequivocally make-up vast majority of the children taking-up places in the schools.
When it comes to forecasts about future school places, it is the responsibility of Ms Priti Patel, Mr Boris Johnson, Mr Michael Gove (former Secretary of State for Education (2010-2014) and previously Shadow Secretary of State for Children, Schools and Families (2007 – 2010)), Mr David Cameron, Mr David Osborne, etc. to ensure that resources are allocated to meet those needs. Since politicians keep on about our children being our future, one would expect them to get on with funding the necessary school places, so as to avoid any future unsustainable pressure from a well-documented surge in school age children. Is this too much to expect of a responsible government and its leading ministers?
Bread today, not tomorrow
It would not be appropriate to suggest that the problem of school places is only about the future: it is also about today. The point is that demand for school places varies from location to location. Some schools are much more attractive than others for the simple reason that some perform much better academically than others. Most parents want to send their children not just to the nearest local school but to the best performing nearest school, since this is likely to affect their educational performance and thus their chances of getting to university and land a good job. That is a perfectly rational desire on their part.
But the result is that in high demand locations/schools, the parents' first choice of school may or may not work out. The issue is thus not one of not getting a school place, whatever the Brexiteers may imply (though it may come to that in the future), but of getting a place in the school that the parents would prefer their child to attend. The better schools will always attract more demand for school places than they can possibly satisfy. In this context, available primary and secondary school places may not match demand for specific schools in particular parts of the country, especially in urban areas. In some places, it is possible that simply not enough school places are available to cope with demand.
None of this is new, unusual or driven by EU immigration.
Since demand and supply vary across time and space, it is up to central and local government to meet that future demand (based on population projections), as well as current demand in hot spots. This is at the core of governance, which includes taking into account the fact that EU migration not only happens, but has been happening since even before the UK joined in 1973. Nothing new there, though the scale of EU immigration has increased since 2004.  That is nothing new either, so the responsible individuals have had more than enough time to factor it into their planning.
It is up to each local authority not only to ensure that there are sufficient school places, but also to promote parental choice, diversity and fair access.
If there are access hot spots in particular locations, would you blame the parents for choosing to live in those parts of the country or wanting to send their kids to be best possible schools? If there are particular areas with insufficient school places, would you blame people for still wanting and expecting their children to get a school place? If there are problems, I would point to central and local government for failing to act according to the population forecasts and patterns of demand. There is absolutely no rocket science and there are no sudden unexpected factors involved. The nationality of the children or parents involved is irrelevant, except if some choose to make a political issue out of it.
The Department for Education is tasked with making capital funding available to establish new schools and maintain existing ones. For their part, local authorities argue that they cannot cope with the funding pressures: in 2014, 3 out of 4 claimed that capital funding for new places was insufficient. The National Union of Teachers argues that where there is a school places crisis, it is caused by the curtailment of local authorities' powers and the centralisation of decisions over where to build new schools.
I can see that a problem exists in the policy nexus between the Department of Education, local authorities and the National Union of Teachers. What I fail to see is how Ms Priti Patel can attribute blame to EU immigrants when she and her fellow Brexiteers, such as Mr Gove, have systematically failed to perform their day job. It is British politicians and ministers who are paid to assess, plan and fund school places (and housing and health services and infrastructure and all the rest of public goods that only government policy can deliver) according to changing patterns of national, regional, local and micro demand. This applies equally to all public services.
Surely Ms Patel and Mr Gove can understand this point and their own role in the future availability or otherwise of primary and secondary school places? But fear not, it is not too late. There are still a few years before the looming school place crisis hits the school system (see chart above), so they may as well just get on with building the necessary schools, rather than blaming all and sundry for national and local politicians' own policy failings. It is not just a bit too convenient to push the blame for public policy failures to someone else?
Scapegoating immigrants is never a pretty sight and can be downright dangerous.
With her background, Ms Priti Patel should understand this point much better than most even if the EU referendum, so dear to her ideological heart, may be at stake. I acknowledge that for someone with an immigration background in theReferendum Party and now the Conservative Party, talking tough about EU immigration may be some sort of mark of distinction, but she has to be  fair and reasonable in apportioning blame for the problem. As far as I am concerned, that particular bar is set even higher for senior members of the British government with constant access to the media. With power should come at least a sense of proportion, if not responsibility. The longer the Brexit debate goes on and the more the polls shift slowly towards Remaining, the more shrill the Brexit case become. The same could be said about the Remain campaign to some extent, though the focus is different.
One is tenuous and based on the premise that EU immigrants are to blame for almost all the public policy problems (housing, education, health, etc.). The other talks principally about the economic consequences of leaving on taxes, wages, pensions, house prices, jobs, etc.  This claim and counter claims muddy the waters and confuse the public prior to what will undoubtedly be the most important vote for a generation. However, this decision cannot possibly be reduced to just the issue of EU immigration, no matter how emotive it may be. Apart from anything else, British people returning home to the UK, together with non-EU immigration, constitute a larger portion of annual net migration than does EU immigration.
Returning to the issues of school places, let us keep things simple: any way you choose to look at it, Brexit cannot possibly be a quick fix for the forthcoming crisis in school places at primary and secondary school level. The surge in school age children is coming because of fertility rates: that means first and foremost Britons, as well as non-EU immigrants and EU immigrants. Why single out the least important contributing factor that is dwarfed by the impact of Britons themselves? Leaving the EU will change little in this respect, not least because EU migrants are attracted by work, are younger, are better educated and are more mobile, all of which tend to reduce fertility levels compared to the UK average.
Neither will Brexit affect well-established and long-standing local patterns of demand for the better performing schools. That is, unless Brexit is to be combined with forcing non-native Britons back to the other EU-27 countries. This is something which has been ruled out by everyone, even UKIP, since it would prompt a retaliatory reverse flow of almost as many Britons back to the UK. Apart from unleashing unpredictable forces in Europe (there are enough of those around at the moment) for very little gain, it would be one heck of a mess to sort out.
Blaming is easy, solving is not
So if Brexit is not the answer to the coming surge in school age children, as well as the high local demand for certain schools in particular locations, what would improve matters? There no prizes for guessing the answers:
The UK government (Department of Education and Chancellor of the Exchequer) should take its responsibility seriously and allocate the capital funding today in order to create the necessary new school places tomorrow and relieve localised pressure for school places.
Local government should ensure that public funds result in schools being built in the right locations, especially in high demand urban areas, while also ensuring fair access in demand hot spots so as to avoid accentuating social segregation.
Ms Priti Patel and the rest of the Brexiteers, not least Mr Michael Gove, should acquire a bit of humility and refrain from pinning their and their fellow British politicians' own long-standing public policy failings (e.g. housing provision, NHS funding, capital funding for school, etc.) on the EU and scapegoating EU immigrants at the same time.
Now that would be a nice start in actually trying to solve at least one of Britain´s public policy challenges.
Will it happen? Fat chance.
It is much easier and politically rewarding to keep pointing the finger at EU immigrants. In the past, that finger was pointed at any old immigrant. These days, in the lead-up to the EU referendum, it is no coincidence that it is EU immigrants that are singled out.
And what happens after the 23rd of June 2016, when it has become normal and acceptable to blame Britain´s long-standing public policy ills (e.g. access to housing, access to education, access to health, benefits abuse, etc.) on foreigners, rather than the Britons who are responsible for policy-making, planning and funding? Will Britons wake-up and find that those public services have miraculously improved? Scapegoating is far too easy; trying to understand the problems and then solving them is much, much harder.
"It's too easy to criticize a man when he's out of favour, and to make him shoulder the blame for everybody else's mistakes." ― Leo Tolstoy, War and Peace
© Ricardo Pinto, 2016, AngloDeutsch™ Blog, www.AngloDeutsch.EU
rpinto_anglodeutsch 26/05/2016 Brexit / EU Referendum, Education, European Union, Future of the EU, Miscellaneous, Politics, Referendum, The British QuestionAngloDeutsch™ Blog, brexit, Britain, central government, EU, EU referendum, EU28, European Union, freedom of movement, future of EU, immigration, local government, local pressures, Michael Gove, population forecasts, Priti Patel, public services, Referendum, school places, surge, TUC, unsustainable pressures 2 Read more >